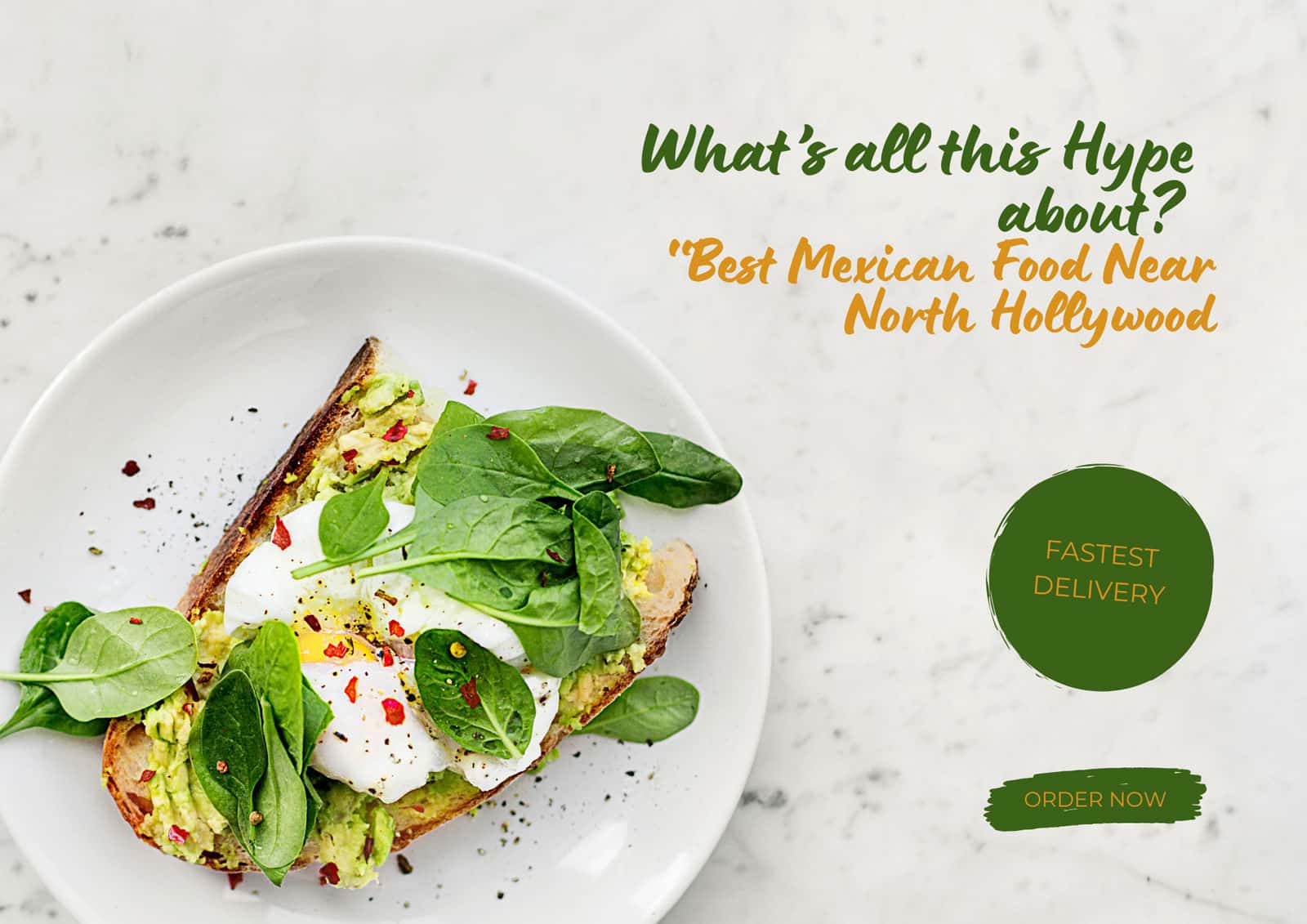 What's all this Hype about "Best Mexican Food Near North Hollywood"?
November 13, 2022
Local Southern California is famous for Hollywood, Celebrities and of course, the most amazing Mexican food that can be found near Los Angeles. Although littered with many good Mexican restaurants in LA, a large portion of Los Angeles Mexican food enthusiasts know some of the best Mexican food can be found at Cilantro Mexican Grill, located right in the heart of North Hollywood, of all places in a Chevron Gas Station. Find many Foodie reviews about this gem on Yelp & Google.
So, if you happen to be near North Hollywood or local parts of Los Angeles while craving for some spicy, delicious, and freshest, high-quality Mexican food, why not try the best Mexican food at Cilantro Mexican Grill? Our Cilantro Grill Menu is amazing, but it's not our word, hear it directly from our returning, and latest first-time customers on both Yelp & Google.
Cilantro Mexican Grill is famous for many of its unique and mouth-watering cilantro menu items. If you are a first time customer of Cilantro Mexican Grill and are unsure of what to order from Cilantro Mexican Grill's Menu, then you are at the right place. We are going to give you an overview of our authentic + fusion mexican best seller, cilantro menu items. Allowing an easier decision on what to order when you are at Cilantro Mexican Grill, or off our Online Cilantro Menus for delivery or pickup.
Fun Fact: Did you know that Cilantro is one of the main and extremely important components of every Mexican dish
What to order if you love Breakfast?
If you are a breakfast lover – we have got you covered!
If it rhymes it must be good, right? It is! At Cilantro Mexican Grill. Our North Hollywood Mexican restaurant offers a breakfast menu all day long. You can visit us at any time during our open hours and we will serve you breakfast.
You should try our breakfast burrito bowls which are filled to the brim with healthy yet delicious meat, veggies and toppings. You can also customize your own bowl however you want.
If you are not in the mood for the burrito bowl, but still want breakfast items, try our Original Breakfast Burrito! This local Breakfast Burrito near me is filled with your choice of meat, scrambled fluffiest eggs, crispy potatoes, salsa and of course, cheese!!!
What to order when you are H U N G R Y?
It is no secret that we often work up an appetite so big that usual food seems insufficient to satisfy our hunger. At Cilantro Mexican Grill the serving portion of everything from burritos to burrito bowls to nachos to loaded fries, everything comes loaded and without a compromise on the quality of items.
If you are SUPER HUNGRY, you must get our Lunch Bowls, which are customisable according to your choice. These bowls come FILLED with a meat of your choice, black beans, rice, avocado, corn salad, sour cream, salsa, cheese, and of course, chipotle ranch.
Even though these bowls are HUGE, if you are still hungry, you can add extra toppings of your choice.
We hope to see you at Cilantro Mexican Grill near North Hollywood, soon!