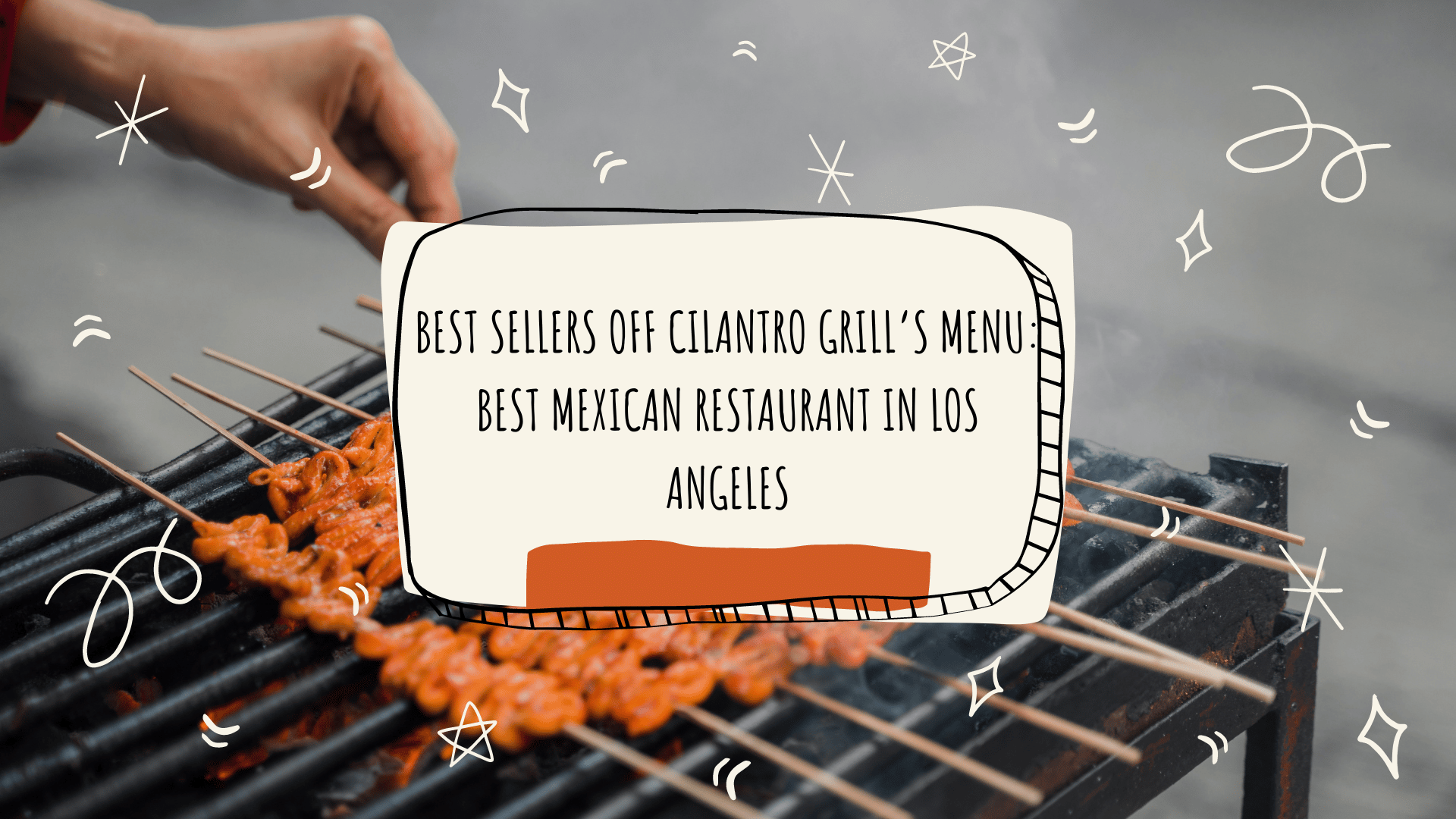 Best Sellers off Cilantro Grill's Menu: Best Mexican Restaurant in Los Angeles
November 9, 2022
If there is one thing Cilantro Mexican Grill is famous for, is its Surf N Turf Burrito. Surf N Turf is an original Cilantro Mexican Grill Menu item that our chefs came up with and have perfected over time. Even though it's priced on the higher end, the satisfaction you get from eating Surf N Turf Burrito is unmatched which is why people keep coming back for more.
If you take a look at our customer reviews, you will find that this burrito is an all time customer's favorite. The fact that it is made with meats both from land and the sea, helps us in providing our customers with a unique eating experience that they are unable to find anywhere else. With the Surf N Turf Burrito, like the rest of our burritos, you will get a huge portion.
Don't let the fact that Cilantro Mexican Grill is at a gas station fool you into thinking that you will not be able to find AMAZING food here! Consider our reviews, our pricing, and our daily stacked lines out the door. At Cilantro Mexican Grill we only use high grade steak and shrimps, the quality is unmatched. We're proud to know it's hard to find such quality meals, even at a fancy Mexican restaurants.
This is why when we say we're the best Los Angeles Mexican Restaurant near you, we mean it! Customers are addicted to our flavors, which is why they return time and time again to the Cilantro Mexican Grill menu. If you take a look at our Google and Yelp reviews, you will find several pleasantly surprised customers who walked in Cilantro Mexican Grill thinking they might be disappointed by the food, but when only to realize they just found their new favorite spot for Mexican food in North Hollywood.

So, we ask you to stop by once, and if you are having doubts about your first ever order, don't worry as we offer a free sample for our first time customer to make it easier for you.

We hope to see you at Cilantro Mexican Grill soon!
If you are not a fan of shrimp and land meat combo, Cilantro Mexican Grill has other options for you. Try out our following addictive menu items.
Carne Asada Burrito and Tacos
Our Carne Asada is a perfectly seasoned thick and juicy steak which is cooked to perfection. It is filled with bursting flavors and you can never go wrong with it. Carne Asada can be enjoyed in every form but we highly recommend you try our carne asada burrito and tacos.
Carne asada burrito is wrapped in a soft tortilla filled with carne asada meat, sour cream and many more toppings.
California Burrito
If you are a meat lover, you MUST try our California Burrito that comes loaded with huge portions of perfectly cooked carne asada, crispy bacon, fries, freshly made guacamole, tangy salsa, sour cream, cilantro and everything else you can dream of.
Burrito Bowls
At Cilantro Mexican Grill, you will find all our burritos available as bowls as well, and just the way one of our regular customers, Katherine Clouet, pointed out in her review on Google, our secret is out! We have the best burritos and burrito bowls, you will get huge portions at best price with a free drink!
Cilantro Mexican Grill's Authentic Mexican Loaded Fries
Our Loaded Fries are an absolute dream come true of a fries lover! The huge portion of fries come topped with perfectly seasoned and cooked choice of meat, salsa of your choice, sour cream, chili lime corn, onion, cilantro, cheese, avocado and much more.
Vegetarian Options
Even though meat is our specialty, but if you are a vegetarian who is dreaming of authentic vegetarian Mexican food, Cilantro Mexican Grill menu has it all for you! We refuse to compromise on the taste of our vegetarian Mexican dishes and have perfected them to be as tasty as our non-vegetarian dishes. You can enjoy the best Mexican food without worrying about a thing and that is what we are here for. You must try our vegetarian burrito that comes filled to the brim with rice, cilantro, guacamole, onion, salsa, cilantro, and many more vegetarian toppings that you can add!
You can find our whole menu here on our website.