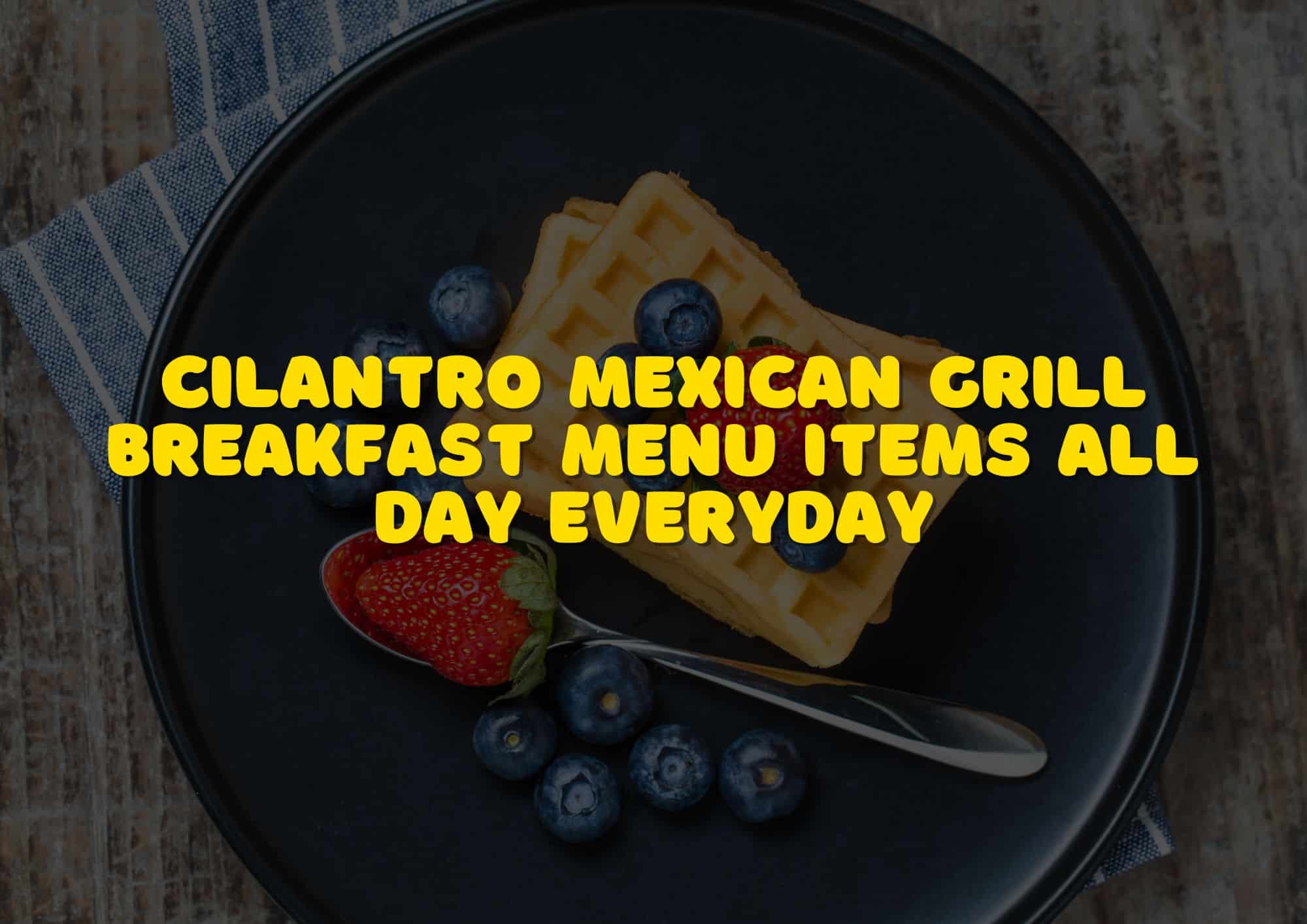 Cilantro Mexican Grill Breakfast Menu Items All Day Everyday
November 16, 2022
At Cilantro Mexican Grill in North Hollywood, our priority is customer satisfaction. Which is why we are always eager to serve you with the most delicious Mexican food while maintaining the high quality standards in terms of ingredients, taste, hygiene and customer services.
Cilantro Mexican Grill Menu has many options and can be customisable to satisfy your taste buds, meaning it has something for everyone! Yes even for your picky eater kids and friends.
But today we are going to talk about our Breakfast items which are available for order all day everyday.
If you are a person who loves breakfast at any time of the day, don't worry we have got you covered! You will love that our breakfast menu items are available all day long! Because we don't judge you for waking up late like some fast food joints *wink* *wink*.
Carne Asada Breakfast Burrito
If you are still confused about what to get at Cilantro Mexican Grill, why not try out our famous Carne Asada Breakfast Burrito. Carne Asada Breakfast Burrito comes LOADED with beef/meat of choice, fluffiest and creamy eggs, crispy potatoes and of course, cheese and salsa. The huge yet healthy food portion will have you filled and satisfied for hours.
Breakfast Burritos
Breakfast burritos are one of the most wholesome meals you can order at Cilantro Mexican Grill. It is filled with freshly cooked, well seasoned steak or meat of your choice, warm, creamy and fluffy eggs, cheese and salsa.
Our breakfast burritos feel like a mothers hug, warm, comforting and filled with nourishment. If you are away from home, feeling down or sad, come to us and we will serve you the perfect, delicious breakfast burrito that will make all your worries go away.
Breakfast Bowls
Cilantro Mexican Grill has the best breakfast bowls. They have a variety of ingredients, that includes a choice of meat, freshly made eggs, crispy potatoes or hashbrowns, fresh spinach (an item which you will not find in any other menu items), cheese and of course salsa.